---
Featured Apps and Topics



NameCheap Very reliable, very affordable, independently-owned web-hosting service.


|

By the way, it is the host for this very web-site you are viewing now .... frankosite2020.com


Wikipedia Articles .... Sitemaps - XML + Site Map (about) + robots.txt


DosBox and its copycat counterpart DosBox-X

DosBox (32-bit version only) and DosBox-X (32 and 64 bit versions) are open-source DOS emulators for running
DOS-based games and many (if not all) DOS applications on modern computers. DOS-based Windows platforms
such as Windows 3.x and 9.x are supported in full (or in part, depending on certain factors). Many of the
configuration parameters used in DosBox may be imported to DosBox-X on a case by case (IE, app by app) basis.


NotePad++ (free)   TextPad ($ 16.50)   NOTE TAB ($ 39.95) ..... Text and HTML editors.


Softmaker FreeOffice - Office Suite (Free Version)
An alternative to the Windows Office Suite, offered COMPLETELY FREE AND PERMANENTLY USABLE. There is
no trial period, and no need to buy a license. It does require a product key, which is absolutely free, and which can
be used to install FreeOffice on up to three different computers. The office suite is presented in a downloadable
59-megabyte (give/take) installer file which includes TextMaker (Word Processor), PlanMaker (spreadsheet) and
Softmaker Presentations (Powerpoint equivalant).


Know Your Bytes - A Graphic Chart
Easily tells you the difference between Kilobytes and Yottabytes. Chart also illustrates the visual impact
of exotic fonts, in this case "CrackerMan" for the the Pac-Man characters. The chart can be used as a
demonstration tool in any computer-related course.
---
---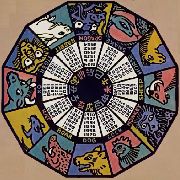 Chinese 12 Year Animal Calendar Cycle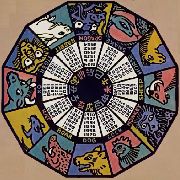 Were you born in the year of the Rat, the Dog, the Tiger or the Dragon ??.
Find your special birth year with this easy-to-read-and-use visual guide.
---
Links herein are
blue-colored, underlined text
. Each will open up in a new window or tab.
WWW -- Internet Topics   Web Browsers, HTML, CSS, Javascript, Java, Other
---
Web-Browser Sites ...
Mozilla.Org
Firefox
Google Chrome
Opera
Pale Moon
---
FORUMS ...




|

Discussions involving HTML, CSS, Javascript, Java, PHP, Perl, ASP, SQL, .NET and other web-page languages.

WDG - H T M L Helper   Microsoft Web Developer


---
Web-Page Builder Sites
Qhmit (Quack-It) Web-Page Construction Tutorials
Working With HTML I-Frames
The JavaScript Source
Free Site: JavaScript (and Java) Service Listings
QuirksMode
Search Engine Aid: How to use META Tags
Java Age Detector (A Scream!)
Paul McFedries' Books, Codes and Tools Page (CSS, JavaScript, Other)
Email Addresses dot com
Listing of HTML editors
Free-Site Listing: WebMaster Freebies